Yuba City Smog Check Station
Automotive Smog Inspection & Repair Service
Across from the Yuba City DMV Office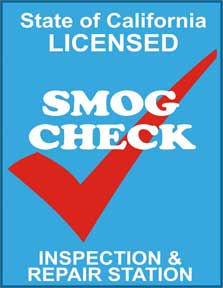 Smog Information
Currently, smog inspections are required every 2 years for all vehicles except:
Gasoline powered 1975 year model or older
Diesel powered 1997 year model and older or with a Gross Vehicle Weight rating (GVWR) of more than 14,000 lbs
Electric
Natural gas powered with a GVWR rating of more than 14,000 lbs.
Motorcycle
New residents to California will be required to have an initial inspection to register, even if you have a current certificate from your previous state. Testing can be completed at DMV-approved locations throughout your county. Safety inspections are not generally required for registration or renewal.
Vehicles registered in areas subject to the biennial smog certification program are required to submit evidence of a smog certification every other renewal period. Owners of vehicles six or less model years old will pay an annual smog abatement fee for the first six registration years instead of being required to provide a biennial smog certification. The registration renewal notice mailed to you by the department will indicate if a smog certification is required. If a smog certification is required and you have not had a smog inspection, you may still pay your registration fees to avoid any late fees. However, you will not receive your new registration or year sticker until the smog information has been received by DMV.
MORE INFORMATION GO HERE
Vehicle Retirement
The Vehicle Retirement Program is available to motorists who want to voluntarily retire their vehicle rather than repair it. Eligible consumers can receive $1500 in exchange for their vehicle; Income eligible applicants will receive $1500. Vehicle Retirement Program MORE INFORMATION HERE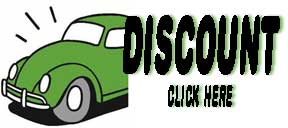 Pj's Great place to get smog check as it is just across the street from the Yuba City DMV.

Ray H.
Schedule an Appointment Now!